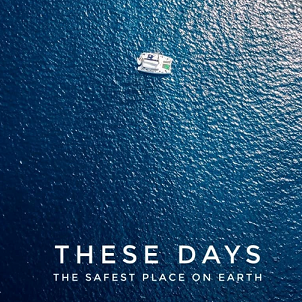 As airline travel starts to open up again around the world, vacationers are starting to ask "what is a safe vacation to take while the Corona Virus (Covid-19) is still around. The answer is…. Caribbean sailing charters on small private sailing catamarans. Yacht Vacations are the perfect choice for small groups of family and friends to vacation.
iYachtclub's Caribbean sailing vacations feature yacht's that are specifically setup to delivery vacations that are safe for as long as the Corona Virus lingers.
We take standards for hygiene and cleanliness very seriously and are taking additional steps to ensure the safety of our guests and associates. On a daily basis, our yachts are working to ensure that they meet the latest guidance on hygiene and cleaning. Our charter yacht's health and safety measures are designed to address a broad spectrum of viruses, including COVID-19, and include everything from handwashing hygiene and cleaning product specifications to common area cleaning procedures. Specific steps iYachtclubis taking include:
Associate Health, Safety and Knowledge: Crews – and their own health, safety and knowledge – are essential to an effective cleaning program. Here are some ways we're supporting them:
Hand Hygiene:Proper and frequent handwashing is vital to help combat the spread of viruses. In our daily meetings, our teams are reminded that cleanliness starts with this simple act. It's important for their health and that of our guests.
Ongoing Training:In addition to training on housekeeping and hygiene protocols, hotel associates are also completing enhanced COVID-19 awareness training.
Masks:iYachtclub crew teams are equipped with masks and have the option to wear them and will wear them if clients request this during the yacht charter vacation.
Cleaning Products and Protocols: Our yachts use cleaning products and protocols which are effective against viruses, including:
Guest Rooms:iYachtclub's charter fleet use cleaning and disinfecting protocols to clean rooms after guests depart and before the next guest arrives, with particular attention paid to high-touch items.
Public Spaces:Our charter yachts have increased the frequency of cleaning and disinfecting in common spaces, with a focus on the counter tops, and common outdoor sitting areas.
Compared to alternative vacation travel, small private yacht vacations are simply ideal. You are isolated from others to the extent that you wish to be isolated. You are in the fresh air. You are in the sunshine. And you are cruising in an area that has limited exposure to the virus in general.
As vacation travelers return to the process of planning their next trip, Caribbean sailing vacations on private yachts should be at the top of the list. The trips are affordable. And, they are a safe vacation alternative during the time of this Covid-19 event. Caribbean sailing holidays are, in short, simply the safest place in the world to be!
Contact Us For Details