When our customers come down on Caribbean sailing vacations, often times they get a little "chrome fever" and start asking questions about buying a boat for themselves. After the initial thrill runs out, and they start really thinking it through, and looking at all of the wild promised on the internet, they usually come back to me and as a very good question… is buying a boat, as a business, and putting into a yacht charter vacation program, a good business decision?
Well. It depends. It depends on your tax/wealth situation. It depends on how often, and for how long, you want to use your boat personally, it depends on market timing, it depends on where you want to put your boat, and, more than any other factor, it depends on who you choose to do business with.
I (Derek) could write a book on those topics and each one is so personal, that it would be impossible to really get to an answer. So, instead of debating all of those points, I'd like to present a real life example. Ours. Because I really don't know if buying a boat and running yacht holidays on it is a good idea, or a bad Idea, but I know how it worked out for me.
My wife and I had one too many glasses of wine at the Miami boat show in 2008 and purchased a leopard 4600 for $520,000. She actually said to me "if we owned a catamaran, she would live on the water with me". It took me about 10 seconds after that to tell the sales lady that we were buying the boat. We had just sold our small IT company in North Carolina, so we were at a cross roads in life anyway, so for us, it just felt right.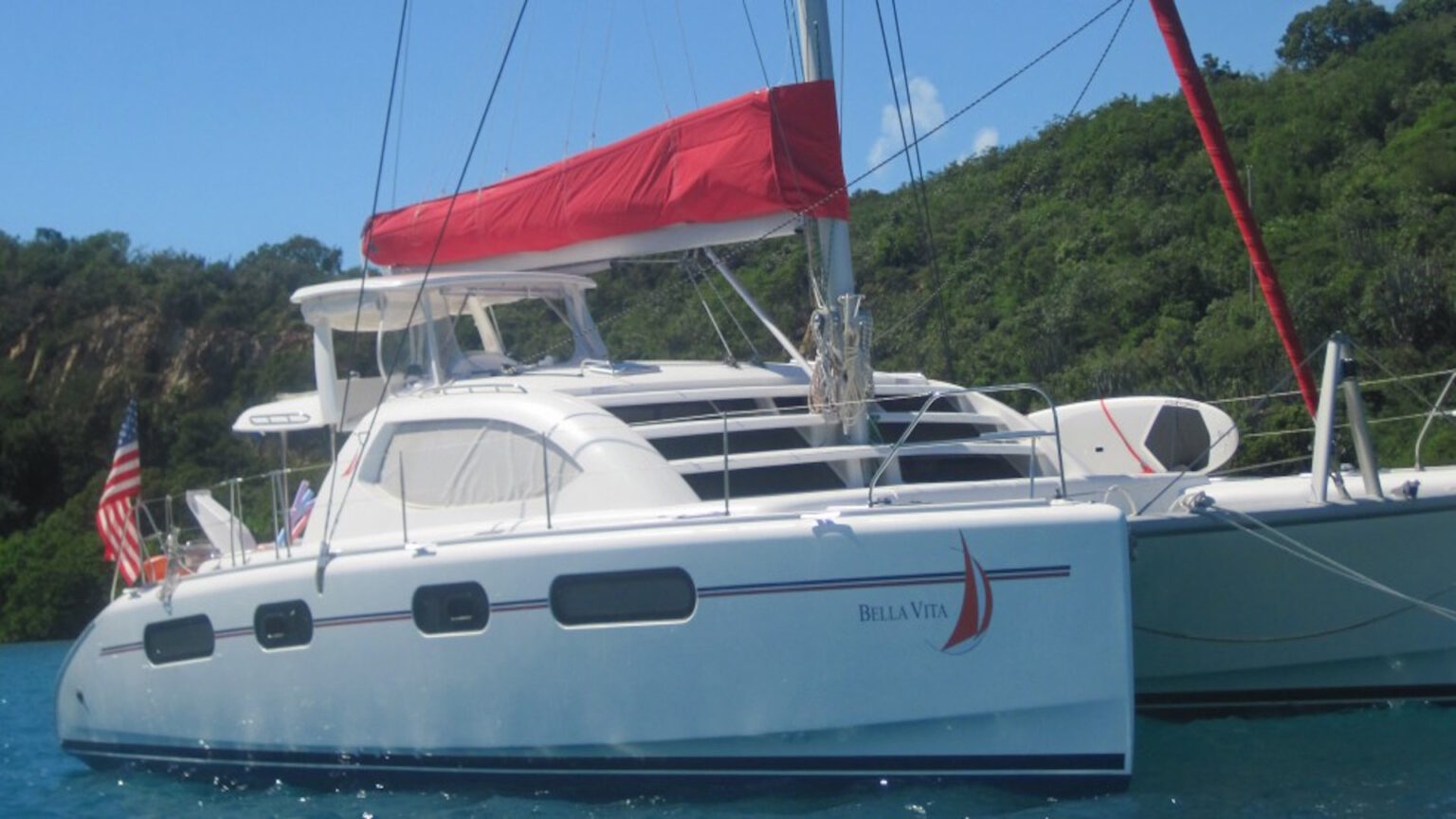 We picked up the catamaran in Tortola 9 months later and started running sailboat trips as an owner operator in the Caribbean sailing holidays industry. We put $104,000 down and took a mortgage for the rest, on a 15 year amortization with a five year balloon. Our payments were about $3,800. We ran yacht vacations for paying passengers for about 5 years…. Running between 18 and 22 trips per year. In that time, we were able to make our mortgage payments, accelerate the loan and, take 3 months off per year to go play on our boat… all paid for by the Caribbean sailing adventures that we were delivering.
After 5 years, mostly because we were tired of having party animals on our boat, we put our Bella Vita in a managed crewed yacht program, and had her continue to deliver yacht holidays, but this time with a paid crew on her. This was less profitable, but we were able to continue paying the mortgage, and accelerated the payments to a point that, after 9 years, the loan was paid off.
Now, 11 years after we purchased Bella Vita, we keep her on the Dutch side of St. Maarten. She is completely paid for, remodeled and refit and is basically like brand new. She is currently worth somewhere between $335,000 and $380,000, depending on who you ask. We live on her 6 months out of the year. At this point in time, the only cash I have in her is the $104,000 that I initially put down. But, what money we put in the bank during the last few years of doing sailing trips was spent on upgrades and making her beautiful again, so moving forward, I'll start going further in the hole to her.
I think that $104,000 for what is essentially a 3 bedroom, 3 bath, floating winter home in the Caribbean is a great deal. I don't know what the $104,000 would have been worth in the stock market or real estate over the same period of time. But, you also can't measure the amount of joy that my wife and I have experienced while owning Bella Vita for the past decade. So, was buying a boat a good business idea? I'm not sure. It depends J But, looking back at the past 10 years, I would not have changed a thing. I'm glad I bought the boat. And, I'm very glad that I discovered and to part in the business of delivering Caribbean sailing vacations.
Contact Us For Details