I'm Derek Hunsinger "Captain Paradise" from iYachtClub, and I'd like to talk to you about all-inclusive Caribbean yacht charters, and, specifically, why you should consider an all-inclusive Caribbean yacht charter for your next Caribbean Sailing Vacation.
In our industry, there are basically two types of sailing vacations – bareboat vacations and crewed yacht charter vacations. Bareboat means the vacationers rent and operate a very basic boat with a small dinghy and no extras. Vacationers also take care of shopping, purchasing and fixing their own food and drinks.
At iYachtClub, we only offer crewed yacht charters. Each of our yachts come with a Captain, an amazing Chef, beautifully decorated cabins and outdoor lounges and loads of great water toys. So, my job today is to entice you to try an all-inclusive Caribbean yacht charter the next time you plan a sailing vacation instead of what some people do believing (mistakenly) that it will be cheaper… a bareboat vacation.
To help me convince you, I came up with Captain Paradise's top 7 reasons to choose an all-inclusive Caribbean yacht charter.
Top 7 Reasons to Choose an All-Inclusive Caribbean Yacht Charter
1. Price
Amazingly, there is not much difference in price between a bareboat charter with one of the big companies and our all-inclusive pricing on our Caribbean sailing vacations. And, by the time you buy food at the exorbitant island prices and eat in bars and restaurants, I think the all-inclusive Caribbean yacht charters iYachtClub offers are actually less expensive.
2. Relaxation
Our all-inclusive Caribbean sailing vacations are far more relaxing than bareboat charters. There is no need to shop for food, no carrying groceries, no cooking, and no wasted time dealing with logistics. Everything is waiting for you when you arrive to board your yacht.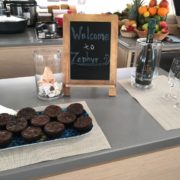 3. No Cleaning Up, No Washing Dishes
This is one of my favorite advantages of the all-inclusive Caribbean yacht charter experience because typically the women on sailing vacations tend to get stuck with the cooking and cleaning up. On an all-inclusive Caribbean sailing vacation, the crew does all the work. Your only "job" is to relax and have fun.
4. Better Quality Food
Unforgettable vacations. All-inclusive Caribbean yacht charters with iYachtClub
Delicious cuisine is all part of the "catered to" experience during an all-inclusive Caribbean yacht charter.
Not only does the crew do the dishes during an all-inclusive Caribbean yacht charter, they prepare five-starve star meals, three times per day and they include beautiful appetizers and desserts.
Our professionally trained chefs evaluate your group's specific needs and will amaze you with the culinary treats that come out of their small galleys.
Guests rave about the food they receive aboard their all-inclusive yacht charters and say that it not only far surpassed any meals they obtained at Caribbean restaurants ashore during their charter but rivaled their favorite high-end restaurants back home.
Are there picky eaters in your group or those with gluten allergies or dietary restrictions? No problem. On an all-inclusive Caribbean yacht charter the chef's design each menu to match guests' preferences.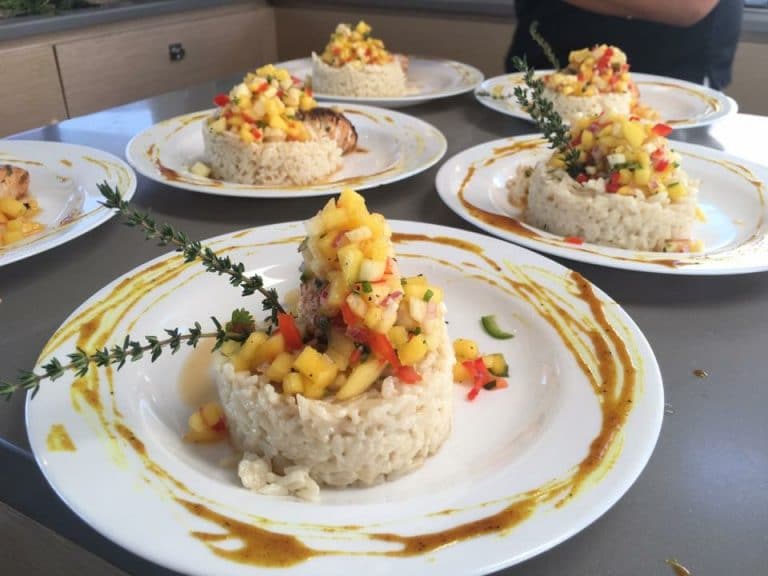 5. Freedom
Freedom to explore! All-inclusive Caribbean yacht charters. The only way to go! | iYachtClub
Feel free to explore with a professional crew aboard your all-inclusive sailing vacation. Bareboats red-line many areas.
Regardless of your chosen destination area, bareboat companies will "red line" portions of the charts where you are not allowed to sail. They will also mandate that you finish your sailing day early, well before dark.
On a professional all-inclusive Caribbean sailing vacation, there are no rules. We give you the ability to go to areas that big charter companies prohibit.
Your crew will take you to places you would never dare to go on your own, and they will keep you and the vessel safe. They will even take you sailing at night if you desire.
6. Amenities
Family fun aboard a Caribbean sailing vacation. Book Island R&R for all-inclusive charters | iYachtClub
Most of our featured yachts carry giant floating lily pads in addition to tubes, SUP's, kayaks, and fun, floating inflatables.
All-inclusive Caribbean yacht charter captains have big dinghies! And, our crewed yachts have amazing water toys. This adds a whole new element to the typical sailing vacation. You can wakeboard, ski, or use underwater scooters and be adventurous on stand up paddle boards or kayaks. You can enjoy your beverage of choice while you layout on a giant floating island or bob in the water on big lily pad mats. If your thing is fishing…we can do that too; basically, anything you can imagine.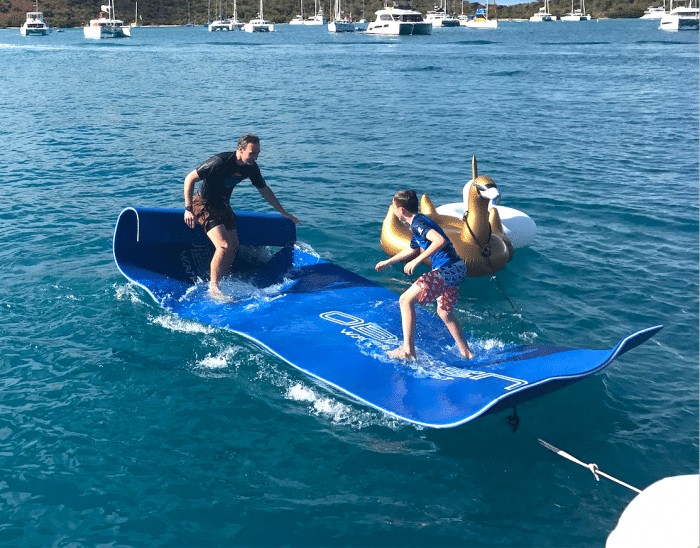 7. Belonging
AirB&B revolutionized the travel industry based on the notion that most people when they travel, don't want to feel like strangers. They want to feel like they belong. If you choose to "bareboat" a cruising destination, you're going to have fun, you're going to be safe and you're going to see great sites.Amazing vacations – BEST Caribbean crewed yacht charters with iYachtClub
But there is no way to truly discover the unique flavors of an area and the people who live there unless you are traveling with someone who belongs – their friends, the crews on our amazing yachts.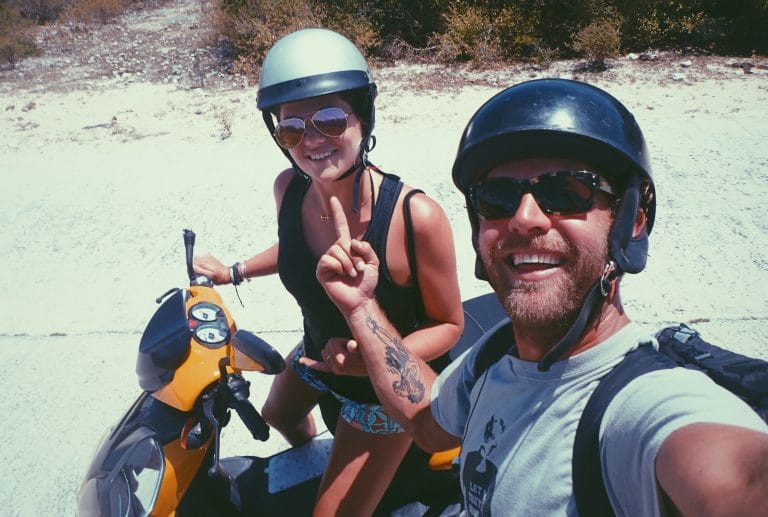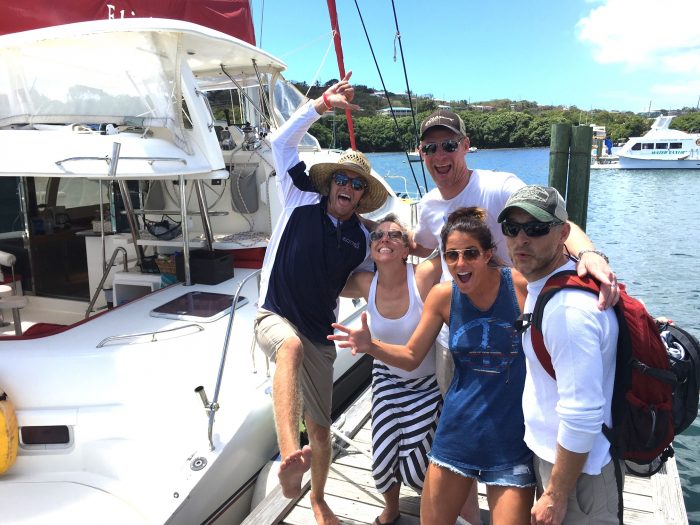 Our crews really know the best places to go in the itineraries. When you walk the beaches, visit a bar or restaurant and your crew is welcomed like old friends, you will be greeted differently and experience the culture of the area in a way that is not possible if you travel alone.
You will be able to hear and learn the stories of the area from people who live it every day. Your crew will become your hosts, your guides, and even, at times your favorite bartenders!
An all inclusive Caribbean yacht charter is awesome!!!!
Explore the US and British Virgin Islands like a local when you choose a crewed all-inclusive yacht charter.
So, with all these great reasons to book an all-inclusive Caribbean yacht charter, why do so many people still rent bare-boats? The number one reason I get is the uncertainty of having a stranger or strangers with you and your family or friends in a small space. I understand the concern, but we believe our chefs
and captains are uniquely qualified to enhance, not distract from the vacations. All inclusive charter crews are "people people." They can serve you if you want to be served and leave you alone when you need your space. But they are always there to make sure your vacation is a once in a lifetime experience.
Do you still, need convincing? Why not book an all-inclusive Caribbean yacht charter and see if it is right for you? You can start out with a 4 night charter if you have any concerns about the experience, but the 5-star rating we have earned on Trip Advisor from our enthusiastic guests can tell you that this is a daily, jaw-dropping, amazing sailing vacation. Go ahead and contact us, and we can answer any questions you have. We love to talk about our all-inclusive yacht charters and guide people to experience this one-of-a-kind vacation.